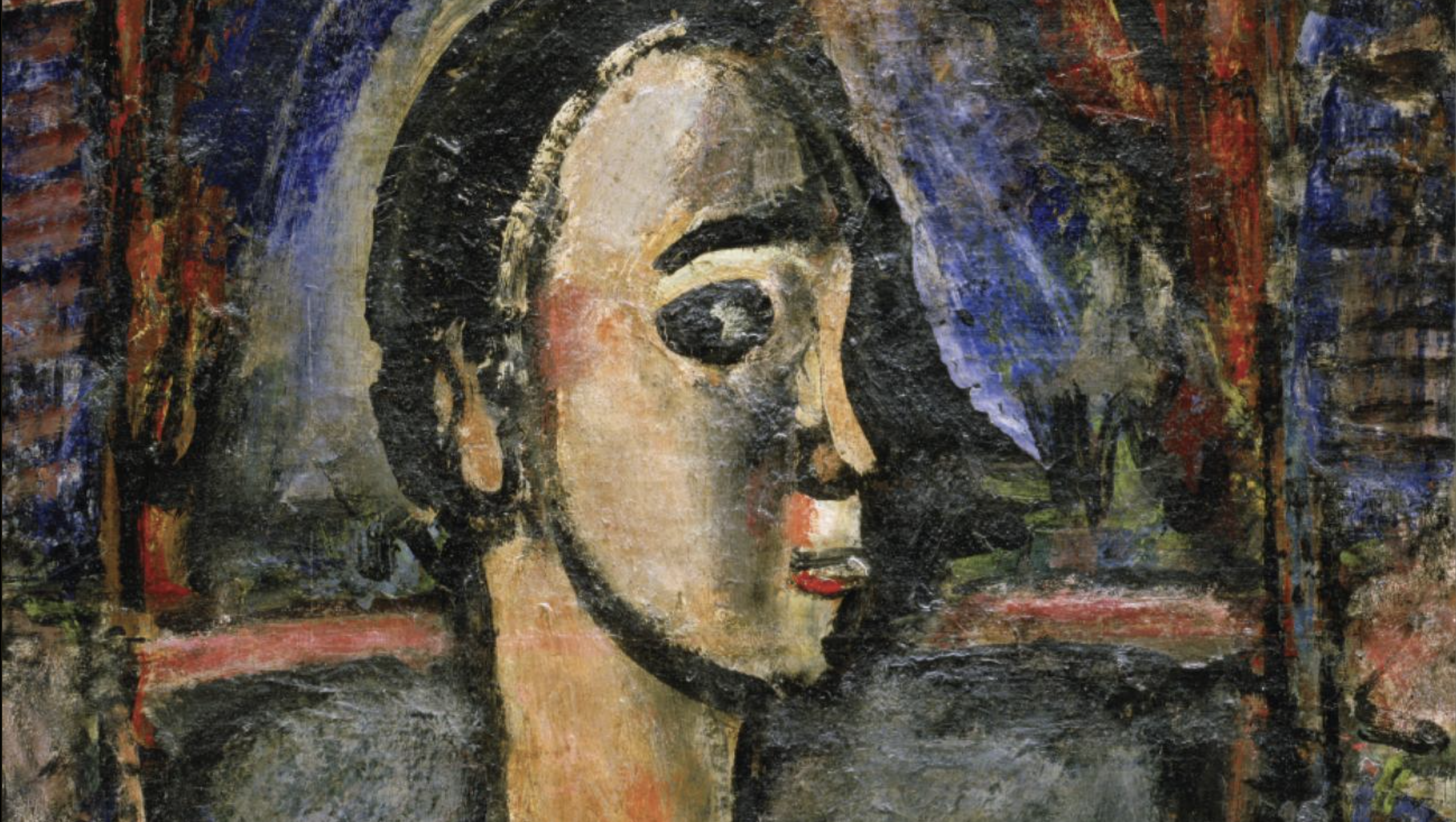 Mystic Masque: Semblance and Reality in Georges Rouault, 1871–1958
August 30—December 7, 2008
E-book | Catalogue | Boston Globe Review
Mystic Masque: Semblance and Reality in Georges Rouault, 1871-1958 marks the fiftieth anniversary of Georges Rouault's death in 1958. The exhibition of more than 180 of Rouault's finest paintings and works on paper is drawn largely from the rich holdings in Paris of the Fondation Rouault, the Centre Pompidou, and the Musée d'Art Moderne de la Ville. Many have never been displayed in North America. In addition, outstanding paintings are being lent by American Museums including the Metropolitan Museum, Museum of Modern Art, Currier Museum, Saint Louis Art Museum, Philadelphia Museum of Art, Chrysler Museum of Art, Dumbarton Oaks, Museum of Fine Arts, Boston, Los Angeles County Museum of Art, and Dayton Art Institute. Many of Rouault's prints and books come from the Boston Public Library.
Focusing on meanings preserved in the French word masque, the exhibition and catalogue explores Rouault's work in two senses. First, displaying the many outward "masks" that Rouault loved to paint—those of circus players, prostitutes and judicial figures, as well as the iconic sainte face (holy face) of Christ, definitively symbolized by the key figure of Véronique (vera icon)—the exhibition recovers Rouault's keen sense of disjunction, unintended consequences, and ironic reversals. This irony (a sometimes bitterly satirical one) was often glossed over by a conventional piety in the presentation of his work from the time of his death (1958) until the centenary of his birth (1971).
Public recognition of Rouault has largely gone into an eclipse since that centennial celebration. However, this past year of 2006-2007 witnessed initial stirrings of a retrieval: the "Matisse-Rouault Corréspondences" exhibition at the Musée d'Art Moderne de la Ville de Paris provided an occasion for seeing Rouault's largely unknown work from the period 1904-1920; the simultaneous "Forme, couleur, harmonie" exhibition at the Musée d'Art Moderne et Contemporaine of Strasbourg served as something close to a retrospective show of Rouault's graphic works and many painted works, including unfinished pieces from the Rouault installation in the newly renovated early-20th-century galleries at the Centre Pompidou. Finally, the "Georges Rouault: Judges, Clowns and Whores" installation at the Mitchell-Innes & Nash Gallery in Manhattan (May-June 2007), lavishly reviewed in The New York Times, gave American viewers an opportunity to see Rouault in an entirely new light.
In 2008, the year memorializing fifty years since Rouault's death, Mystic Masque aims to recover Rouault for a new generation by uncovering dissonant aspects of his work which have been obscured by forced conventional consonances.
Employing a second sense of masque, the exhibition presents Rouault's representation of the human condition as a kind of "pageant" or "guising"—or, as Balzac put it, a "human comedy." Rouault's world is an often tragic comedy of errors, marked by uncertainty and misapprehension. Outward appearances misrepresent and betray deeper realities. This is true both for society's marginal figures—wandering circus players, street-walking prostitutes, slum-dwelling or homeless families, convicted criminals—as well as for society's esteemed ones—judges and lawyers, high society women, military men, and the French Republic's colonial administrators. Rouault summed up this vision most succinctly in his several studies entitled (quoting Virgil's Aeneid), "Sunt Lacrymae Rerum"—"There are tears (of grief) at the very heart of things."
The exhibition shows viewers that the act of judgment is central in Rouault's work: judicial figures must necessarily make their judgments based on limited appearances and not full knowledge; the innocence of criminals is frequently misjudged; the painted on joy of clowns and prostitutes (filles de joie) is an intentional misrepresentation that leads the audience to misjudge these tragicomic lives. Rouault explicitly used these figures as types for the dissimulation of human beings in general: "Who among us does not wear a mask?" he famously asks in one image reproduced several times. "Are we not slaves ... believing ourselves to be kings?" he asks in another.
Such dark reflections are redeemed for Rouault by the human masque's qualifier—"mystic"—which points to the centrality of Christian iconography for the artist. Arranged chronologically, the exhibition seeks to demonstrate that Rouault's religious realism as it developed was far removed from any conventional piety. Rouault's human comedy is simultaneously a divine comedy. It is indeed a masque—but one that is ultimately mystic.
A fully-illustrated catalogue, edited by Prof. Stephen Schloesser, comprises 15 essays based on new research by scholars from a variety of disciplines, including art history, history, theology, and French literature. For a list of contributor bios, click here.
Mystic Masque was made possible with the support of the Fondation Georges Rouault, Paris. Curated by Stephen Schloesser, the exhibition has been organized by the McMullen Museum and underwritten by Boston College with major support from the Patrons of the McMullen Museum. Additional support has been provided by the Florence Gould Foundation, the Lo Schiavo Chair at the University of San Francisco, and an indemnity from the Federal Council on the Arts and Humanities.