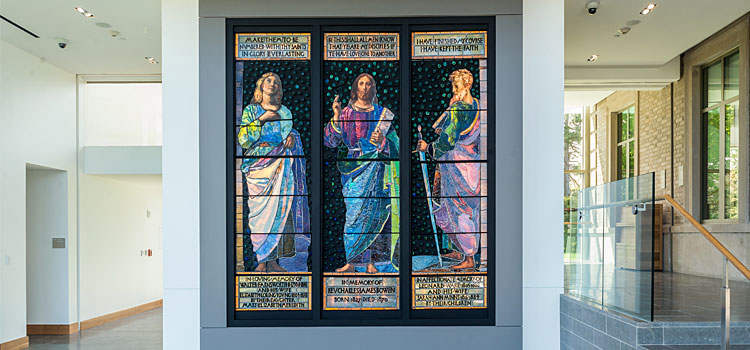 Collection
The first floor of the 2101 Commonwealth Avenue building displays paintings from the McMullen's permanent collection featuring a landmark gift from Peter S. Lynch. A mobile guide accompanies the installation. The collection will be open to the public every day the Museum is open, except when events and classes are held. Please check this calendar for availability 24 hours before visiting. 
Search the Collection
The McMullen Museum's permanent collection spans the history of art from Europe, Asia, Africa, and the Americas in many media. Use this online tool to search the McMullen permanent collection. Use any keywords or select from featured categories. Instructors and scholars interested in specific works may arrange for class visits or study by contacting the Museum. Object records continue to be updated and additional information is welcomed—contact the Museum with questions or information.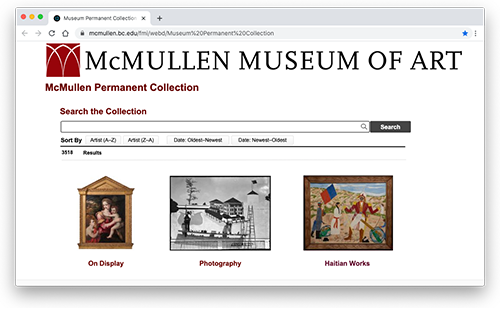 Explore the most recent interactive display of an object from the McMullen here. Check back frequently as the collection grows.