Visionary States: Surrealist Prints from the Gilbert Kaplan Collection
January 18–May 17, 1998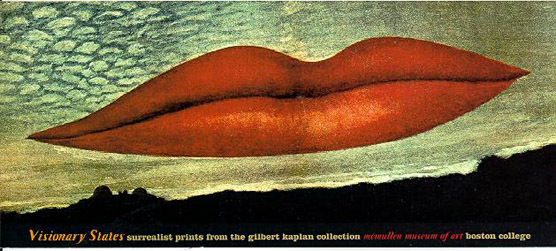 Drawn from the collection of New York publisher Gilbert Kaplan, who has assembled one of the most comprehensive Surrealist print collections in the world, Visionary States marks the first time selections from the Kaplan collection have toured.
"Surrealism was a revolutionary idea in the arts in the early 1900s and 1920s, and is still a powerful influence on contemporary art," according to McMullen Museum Curator Alston Conley. "These prints trace the development of the main figures in the surrealist movement from 1919 to 1971."
The exhibition features approximately 120 prints by 23 artists, including the foremost artists of the Surrealist movement. Works by Salvador Dalí, René Magritte, Joan Miró, Pablo Picasso and Man Ray will be among those included in the exhibition.